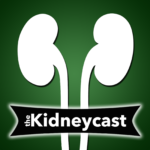 The Kidneycast rides again!  We're back to talk about the recent episode of "Last Week Tonight with John Oliver" with the segment about private dialysis clinics. Ari and Larra talk about his experiences with the companies mentioned in the report, and how it felt to watch the episode. We also check in on how Ari's been feeling since our last regular episode.
Here is the John Oliver Segment:

To learn how to become an organ donor, click here.
See all episodes of The Kidneycast
Subscribe to The Kidneycast on iTunes