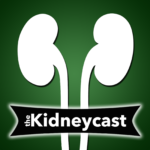 The kidney and transplant doctors in NYC work a bit differently than Ari's previous ones. In this episode, Ari talks about meeting the rest of his new team and about making the most of life in New York while on dialysis.
Ari's "Reel for Larra" is available here.
To learn how to become an organ donor, click here.
See all episodes of The Kidneycast
Subscribe to The Kidneycast on iTunes