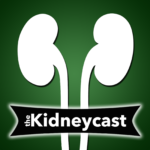 Our very first episode! Larra and Ari introduce themselves and the podcast, talk about Ari's genetic condition (Alport Syndrome), and give an overview of his medical history.
To learn how to become an organ donor, click here.
See all episodes of The Kidneycast
To learn more about Alport Syndrome, here's the Alport Syndrome Foundation.
And check out these short videos that explain the disease: